Browse our list of the 15 Best Golf Driving Ranges in Melbourne where you can sharpen your skills. If you're looking for the perfect driving range, Melbourne has some of the best facilities known to the golfing community, including some of the best Victorian driving ranges. If you are searching to the east of Melbourne for some great golf driving ranges, we've got you covered, If you're going west, we've looked into that as well. Whether you're looking for ranges that are open late, a multi-level driving range, or just one with fantastic views, we've got you covered.
Melbourne has been gifted with many beautiful golf courses, some of the best in the world as a matter of fact. They should be enjoyed to their fullest potential. With some practice at one of the excellent driving ranges on our list, we can guarantee the only thing preventing you from enjoying yourself is a wicked case of the yips, let's get into it.
You'll also like
10 Best Golf Courses Melbourne Has to Offer
Bello Decodes Your Belly Fat in Just 3 Seconds
19 Best Vacuum Insulated Water Bottles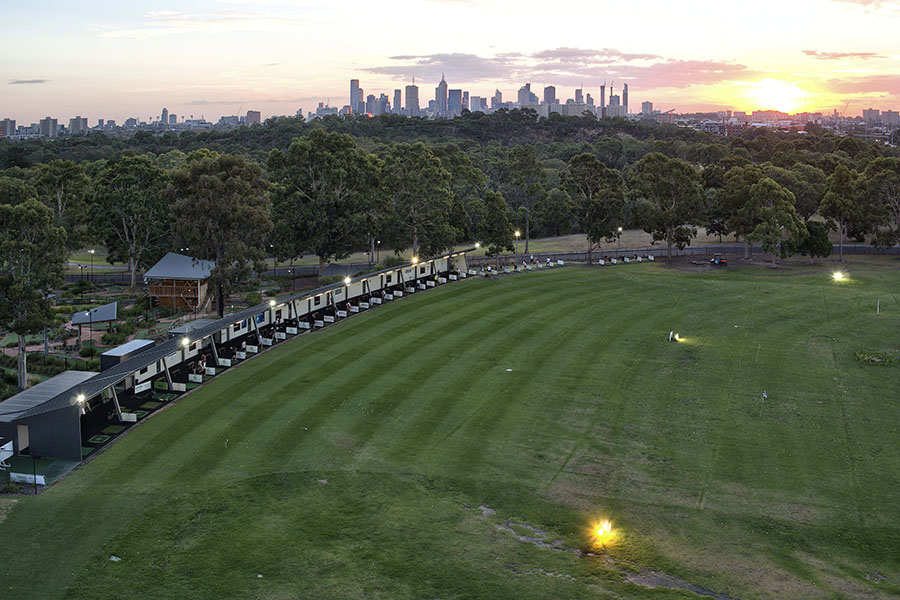 1. Yarra Bend Golf
Just 10 minutes away from the Melbourne CBD in Fairfield, The Yarra Bend Golf Driving Range is frequented by some of the best golfers in the world. It is easy to see why the facilities are not only of the highest standard but also conveniently accessible to the general public. With a nice short game area plus open hours that stretch into the evening, there's no doubt that this is a must-try for visitors and locals alike. Yarra Bend Golf might be the best driving range Melbourne has to offer.
Address: Yarra Bend Road, Fairfield, Melbourne VIC 3078
Phone: +61 3 9481 3729
Hours: Mon-Sat 6am-9:30pm, Sun 6am-5pm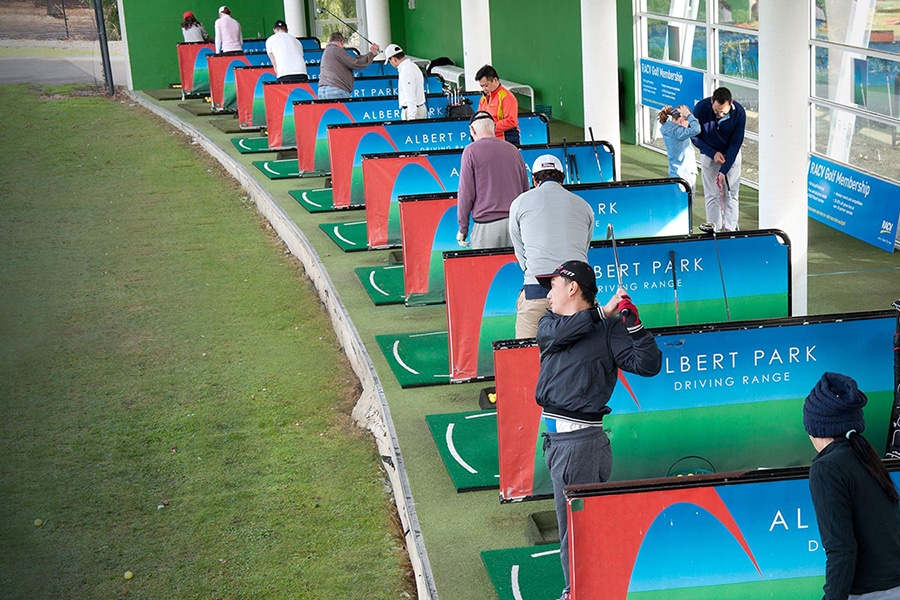 2. Albert Park Driving Range
If you're looking for a public golf range, Melbourne has a few to offer but it's hard to look past Albert Park. Open to the public, 7 days per week Albert Park Driving Range encourages visits from golfers of all skill levels. Centrally located, only minutes from the Melbourne CBD, in the picturesque Albert Park Lake precinct, you can hit 100 balls for under $20 while enjoying a nice cold drink if you're so inclined. Not only is it among the best driving ranges in the area, but the facility also houses the Albert Park Golf Academy for players who are looking to improve their game.
Address: Aughtie Drive, Albert Park, Melbourne VIC 3206
Phone: +61 3 9696 4653
Hours: Mon 10am-10pm, Tue-Fri 7am-10pm, Sat-Sun 7am-9pm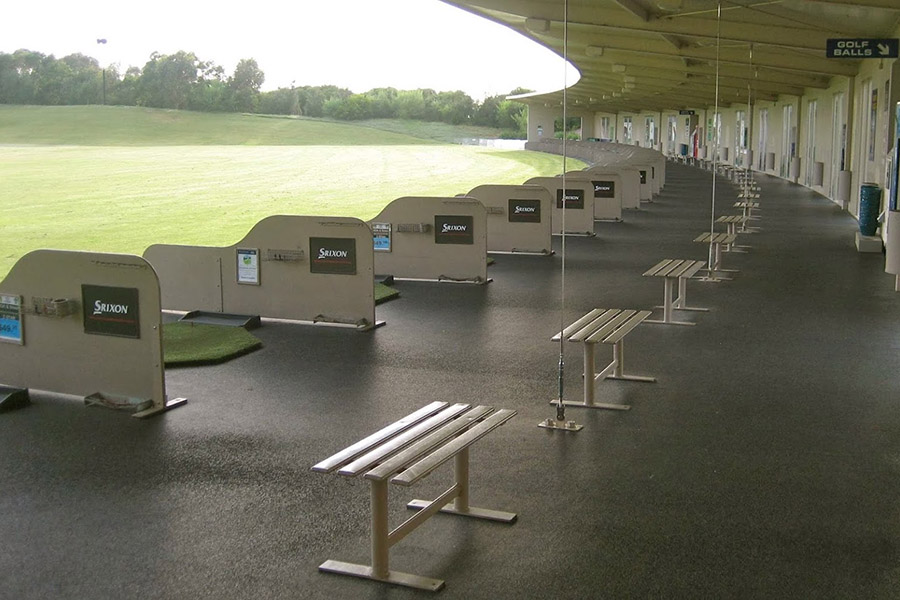 3. Melbourne Golf Academy
At the Melbourne Golf Academy patrons have the opportunity to practice in 1 of 34 undercover and floodlit driving bays. The range is 350 metres long that contains a numerous amount of target greens at varying distances. All the while sending quality two-piece Srixon balls for a flight after decent swing, hopefully.
Address: 385 Centre Dandenong Road, Heatherton, Melbourne VIC 3202
Phone: +61 3 9558 3477
Hours: Mon 10am-10pm, Tue-Sun 8am-10pm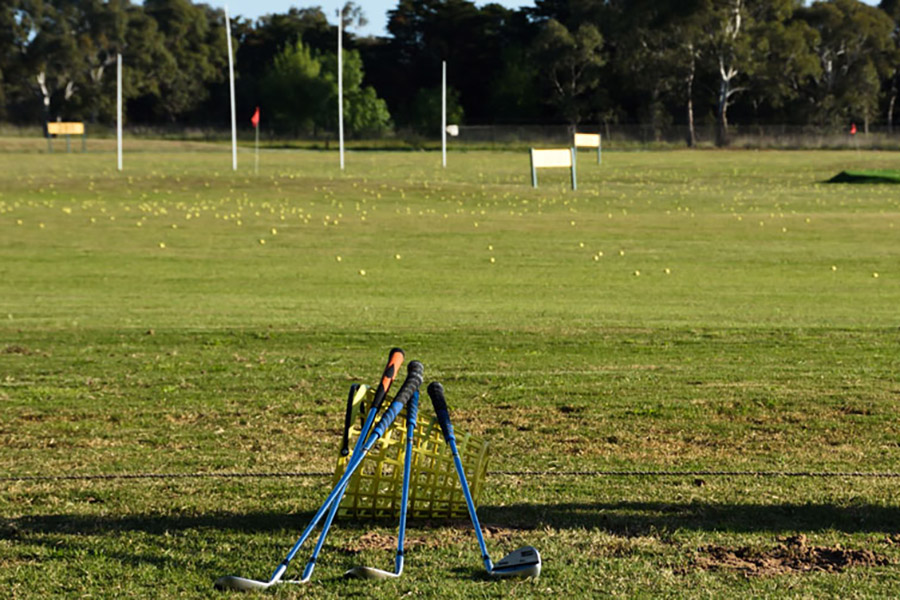 4. Latrobe Golf Park
The Latrobe Golf Park emphasizes one of the most important elements of golf as a game, practice makes perfect. If you're looking to improve your long game or your short game or just want to bash some balls after a stressful day of work, this Melbourne golf practice range and their 3 PGA teaching professionals can help.
Address: 906 Plenty Road, Bundoora, Melbourne VIC 3083
Phone: +61 3 9470 4481
Hours: Sun-Mon 9am-9pm, Tue-Sat 9am-10pm

5. Mountain Highway Golf Range
Formerly the Wantirna Golf Range, this newly named Mountain Highway Golf Range sits at 300 metres long, with 20 fully floodlit bays, making it a no-fuss place to work on your game. With affordable prices as well as normal balls (rather than range balls), Wantirna is one of the best public golf practice ranges in Melbourne. As an added bonus they offer a free weekly nearest to the pin competition, where entrants have a chance to win 10 free buckets of balls.
Address: 27 Havelock Road, Bayswater, Melbourne VIC 3153
Phone: +61 3 9729 3425
Hours: Mon-Sun 9:30am-6:30pm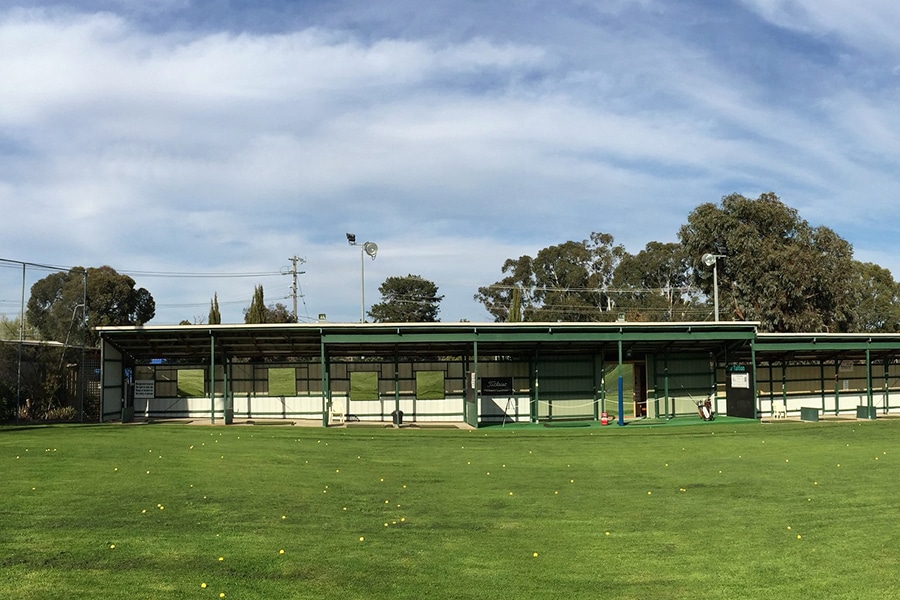 6. Maroondah Golf Park
The Maroondah Golf Park has a facility that suits all forms of golfers, from beginners to pros. With clinics offered alongside a numerous number of floodlit bays to boot. We also suggest having a go at the mini golf course while you're there. With 2, 18 hole mini golf courses, it's perfect for those who prefer to have a slightly less serious time out there.
Address: 363 – 365 Maroondah Highway, Chirnside Park, Melbourne VIC 3116
Phone: +61 3 9727 3082
Hours: Mon-Sun 9am-9pm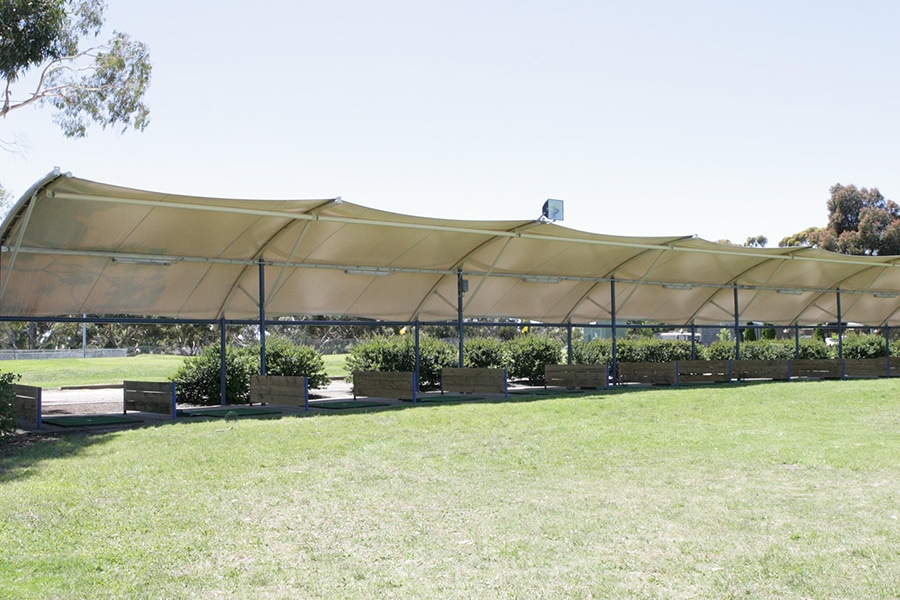 7. Altona Lakes Golf Course
The Altona Lakes Golf Driving Range, which is open 7 days a week offers visitors a haven for development. With the use of the highest quality, soft feeling Srixon golf balls, hitting off of their driving range won't feel like practice. You can save with membership or simply pay as you go.
Address: Paisley Park, Mason Street, Altona, Melbourne VIC 3025
Phone: +61 3 9399 1029
Hours: Mon-Fri 6:30am-7pm, Sat-Sun 6:30am-6pm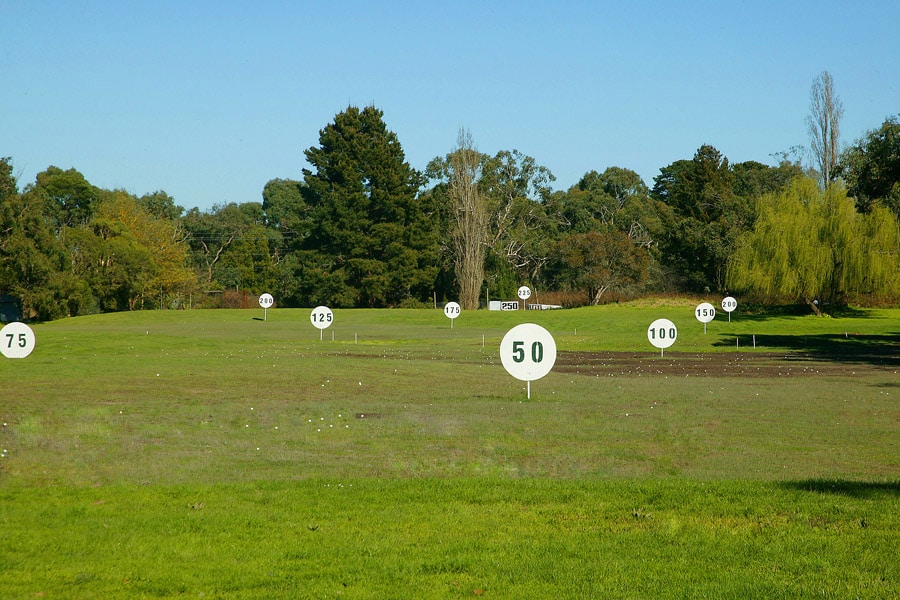 8. Heathmont Golf Park Driving Range
At the Heathmont Golf Park, visitors are treated to a special driving range where you can lovingly work on your game. It's a secluded, peaceful setting situated approximately 200 metres from the Golf Shop in the middle of the Golf Park.
Address: 341 Canterbury Road, Bayswater North, Melbourne VIC 3153
Phone: +61 3 9729 8861
Hours: Mon-Sun 9am-7:30pm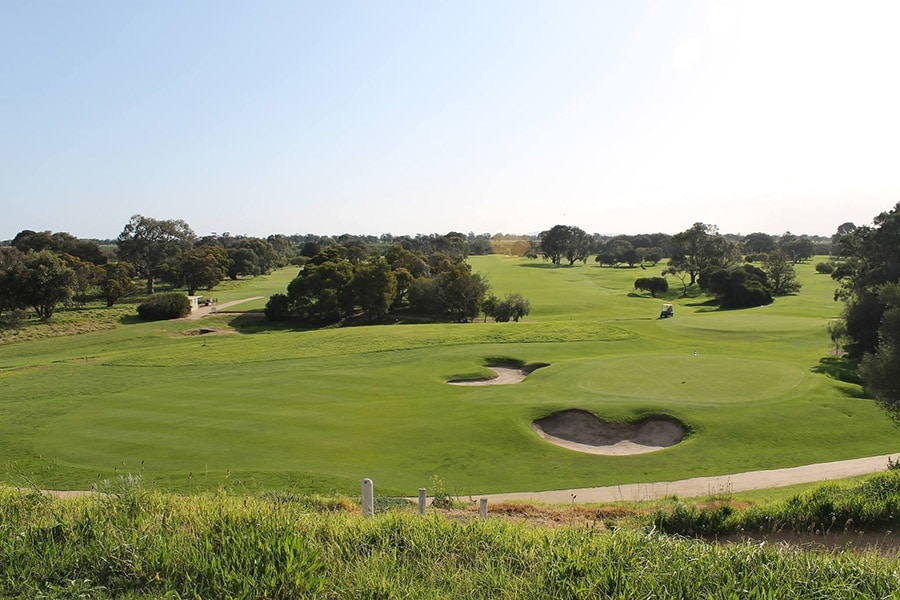 9. Werribee Park Golf Driving Range
Offering a high-quality practice facility is of the utmost importance for the Werribee Park Golf Club. With excellent driving bays, well-kept putting greens and pitching areas, you can work on every element of your game here. Werribee is quite affordable for being such a nice venue, with range prices that won't bust your pocketbook.
Address: 350 K Road, Werribee South, Melbourne VIC 3030
Phone: +61 3 9742 1754
Hours: Mon-Sun 9am-6pm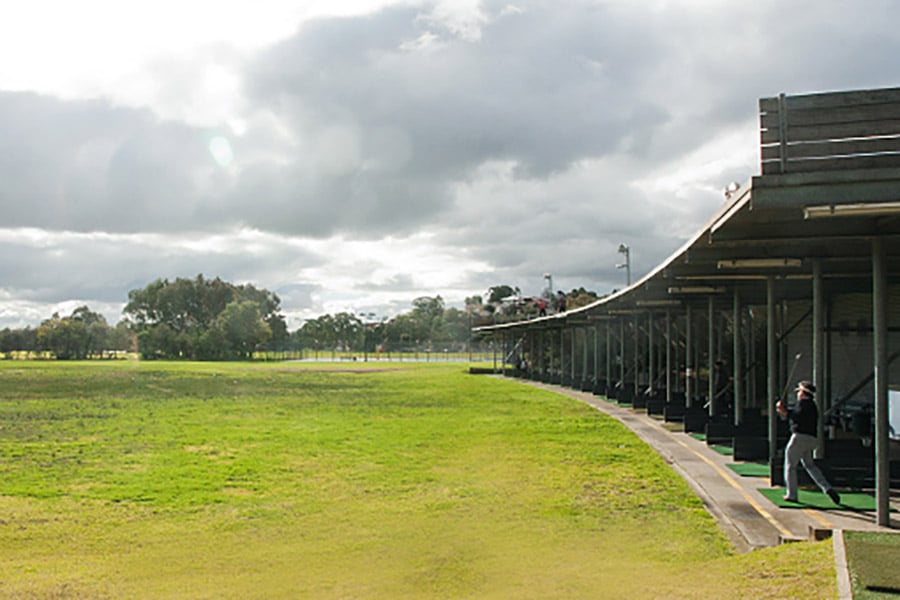 10. Riverside Golf and Tennis Centre Driving Range
Riverside Golf and Tennis Centre offers one of the largest Melbourne golf driving range facilities. Housing 44 floodlit bays including 22 that are undercover. If you want to unwind after a rough day or just practice, be sure to check this place out.
Address: Newsom Street, Ascot Vale, Melbourne VIC 3032
Phone: +61 3 9938 4545
Hours: Mon-Fri 6:30am-8:30pm, Sat-Sun 6:30am-7pm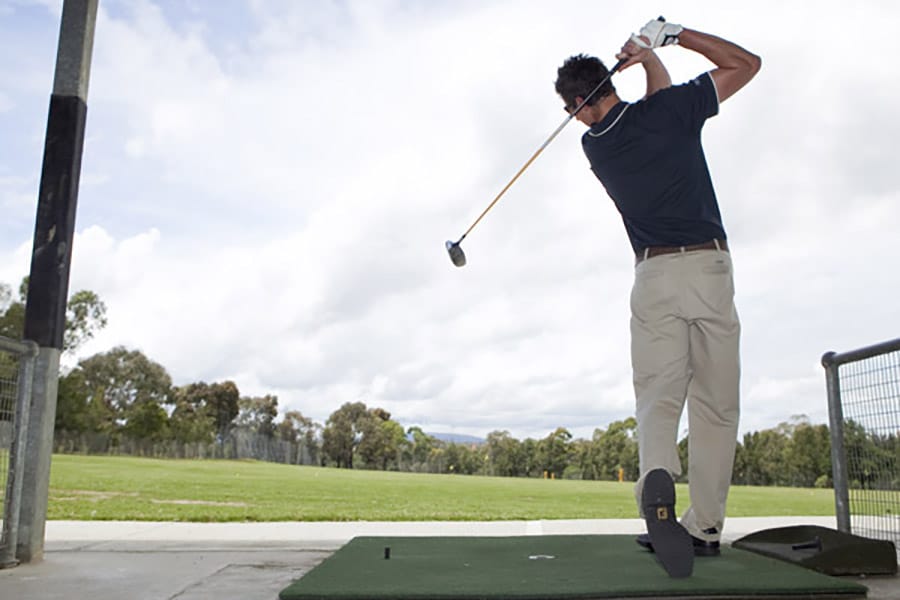 11. Morack Practice Range
Morack Golf's under-cover driving range is open 7 days a week and features 20 hitting bays of the highest quality hitting mats with alignment aids, numerous range targets and multiple tee heights ensuring you can practice on any part of your game.
Address: Cnr Morack and East Rds, Vermont South, Victoria, Australia
Phone: (03) 9801 4479 or (03) 9887 2269
Hours: Mon-Fri Dawn to 8pm, Weekends and Public Holidays Dawn to 7pm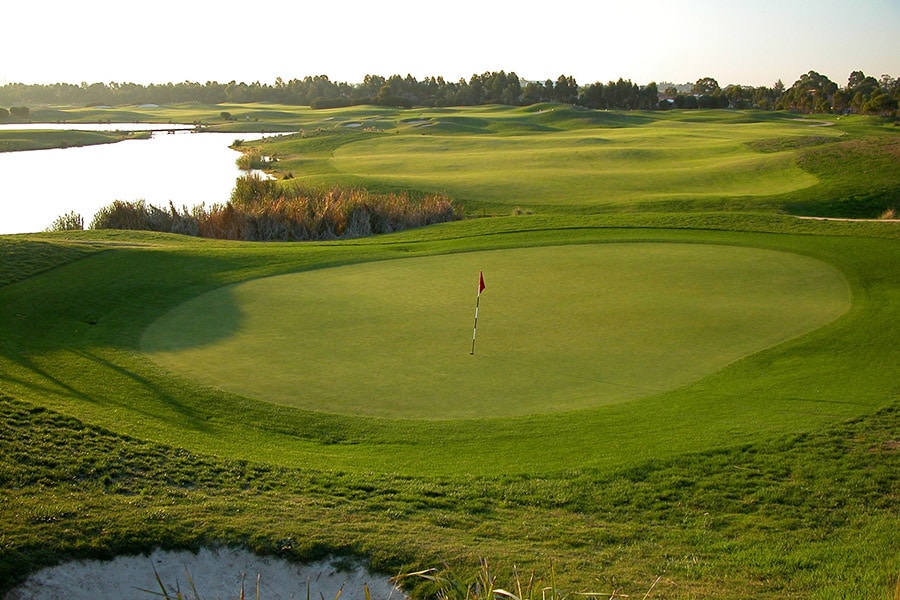 12. Kingston Links Driving Range and Improvement Centre
The Kingston Links Driving Range features 40 undercover and 10 outdoor floodlit hitting bays each equipped with the highest standard alignment aid hitting mats, quality full flight Callaway balls,  short game and practice putting green areas and multiple target greens and bunkers to simulate the actual on-course experience.
Address: 14 Corporate Avenue, Rowville, Melbourne VIC 3178
Phone: +61 3 9764 4222
Hours: Mon-Fri 9am-9pm, Sat-Sun 8am-8pm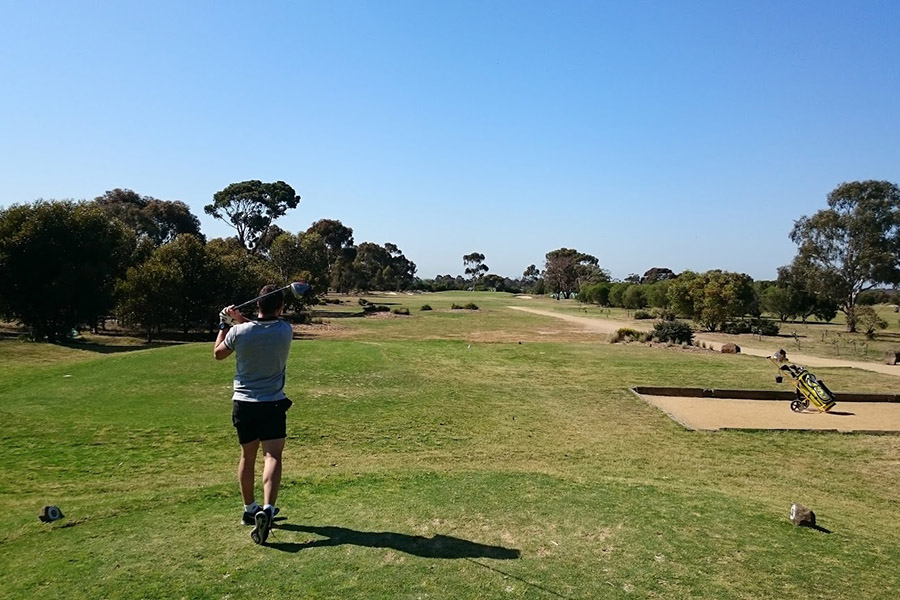 13. Bulleen Golf Driving Range
With no booking required, the Bulleen Golf Driving Range provides Melbourne golfers with an escape from the bustling city. Offering 38 undercover driving bays to choose from, you can hone your craft using some of the best balls in the game. As an added bonus there is a free practice bunker and putting green as well as free loan clubs for kids. There are a total of 38 ground level bays overlooking a beautiful Victorian landscape.
Address: 37 Templestowe Road, Bulleen, Melbourne VIC 3109
Phone: +61 3 9852 0038
Hours: Mon-Fri 8am-9pm, Sat-Sun 8am-8pm

14. Keilor Public GC and Driving Range
We finish our list off with one of the most affordable options in terms of price per ball. Don't let its cheaper offerings fool you, the Keilor Public Golf Course Driving Range has what you're searching for if you want to improve your game. It's also within a stone's throw of Melbourne airport so be careful when hitting the range. Keep that ball straight!
Address: 540 Calder Freeway, Keilor North, Melbourne VIC 3036
Phone: +61 3 9390 1538
Hours: Mon-Sun 6:30am-7:45pm

15. Clubtech Golf
For those of us who are not necessarily naturals, it is wise to seek the opinion of someone who knows their sand wedges from their pitching wedges. At Clubtech Golf visitors can seek the advice of trained staff and have a test of the latest and greatest clubs with one of their electronic simulators. Or, if you'd rather just 'look' the part, you can sport a beautiful new golf shirt from the shop.
Address: 4/159 Newlands Road, Coburg North, Melbourne VIC 3058
Phone: 03 9355 7978
Hours: Mon-Fri 8:30am-6pm, Sat 8:30am-3pm
You'll also like
10 Best Golf Courses Melbourne Has to Offer
CLMBR Takes Traditional Training Equipment to New Heights
73% of Men Have This One Thing in Common
General FAQ
What Melbourne driving ranges are open late?
Melbourne Golf Academy, Albert Park Driving Range, and Latrobe Golf Park are open until 10PM on most nights.
Are there any driving ranges in the Melbourne CBD?
Both Yarra Bend Golf and Albert Park Driving Range are located in central Melbourne, just minutes away from the CBD.
What are Melbourne's best driving ranges?
Some of the best driving ranges in all of Melbourne are as follows: Melbourne Golf Academy, Albert Park Driving Range, Latrobe Golf Park, Yarra Bend Golf, Altona Lakes Golf Course, and others.